Compare My Move is an online comparison service for home and office movers looking for quality removal companies in the UK. It ensures that users receive a service tailored to their specific requirements; whether they need packing supplies, dismantling services, or simply to keep some boxes in storage.
The digital content team use Inspectlet on a weekly basis to monitor how users interact with their online forms. This allows them to not only see issues that would otherwise go unnoticed, but also how improvements can be made to the site, such as copy and how forms are presented.
Inspectlet has helped the content team focus on the use of desktop or mobile devices, and use filters to search for certain sessions or issues identified in the backend. Data filters also help the Compare My Move digital content team gain insight as to why conversions are down during a specified time period; they then report back any technical issues to the web development team.
Matt Toner, Senior Web Developer at Compare My Move, explains how Inspectlet has helped to identify development issues with regards to the company's online forms. ''We gain a better understanding of how people use our site and where improvements can be made''.
''Rather than having statistical data, we can visually see what people are doing and where we can make improvements''.
''The ability to view these stumbling blocks for users means that, if, for example, 40% of users are not interacting with a certain field in the forms, we can re-evaluate whether it's necessary and either remove it or make it easier for users''.
''With regards to our heatmap analysis, we can check where most people are clicking in order to optimize our Call-To-Action button''.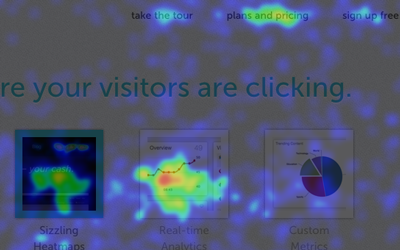 Overall, Inspectlet has helped Compare My Move visually pinpoint any issues that need to be addressed, and effectively improve them.