You can now receive real-time notifications via email, slack, or a webhook to a custom URL upon any particular action being done by a visitor visiting your site (i.e. an event like a purchase), or simply for a new session being recorded in Inspectlet: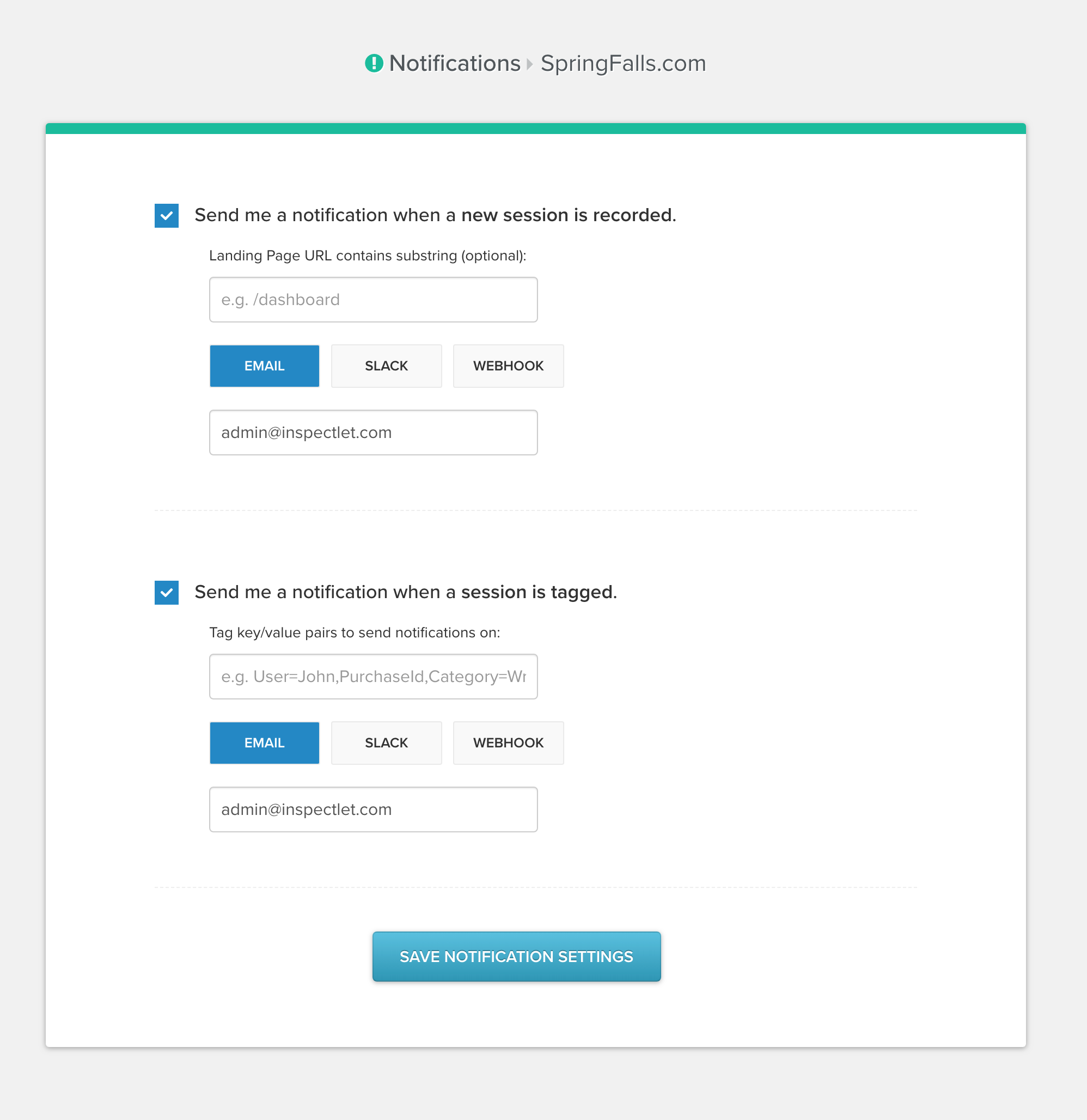 We hope this will be useful for being notified on important events like:
Real-time notifications for purchases
Tracking billing failures and error occurrences
Being notified when new prospective customers visit a particular page qualifying the lead for a sales follow up
and much more!
If you have any questions about how to use notifications, please drop us a line at hello@inspectlet.com.