We're happy to share that you can now annotate your session recordings with notes! Now you can quickly jot down any thoughts/comments about your users as you watch them use your site: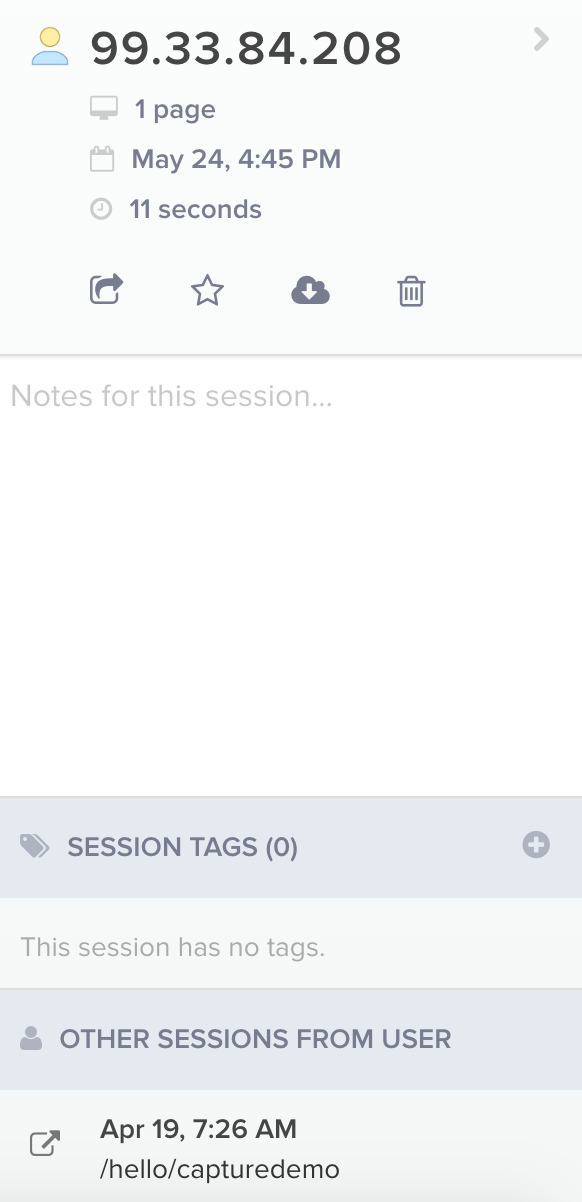 Any notes you write down can be searched for in the session filters to retrieve sessions that were interesting. See someone having trouble on a page or getting confused? Now you can leave a label like "confusion, wrong page" and search for all sessions exhibiting "confusion" later.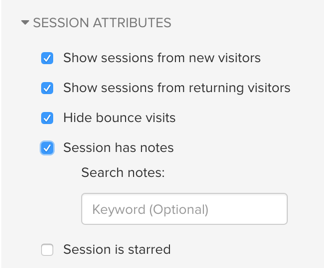 The new playback sidebar also lets you directly play other sessions from the same user, view/edit tags, and more. It's available to all users immediately, check it out!
With much love,
The Inspectlet Team