We're excited to announce Inspectlet's new data retention policy! As of today, Inspectlet stores all session recordings and heatmap data for one month up to a year depending on your plan: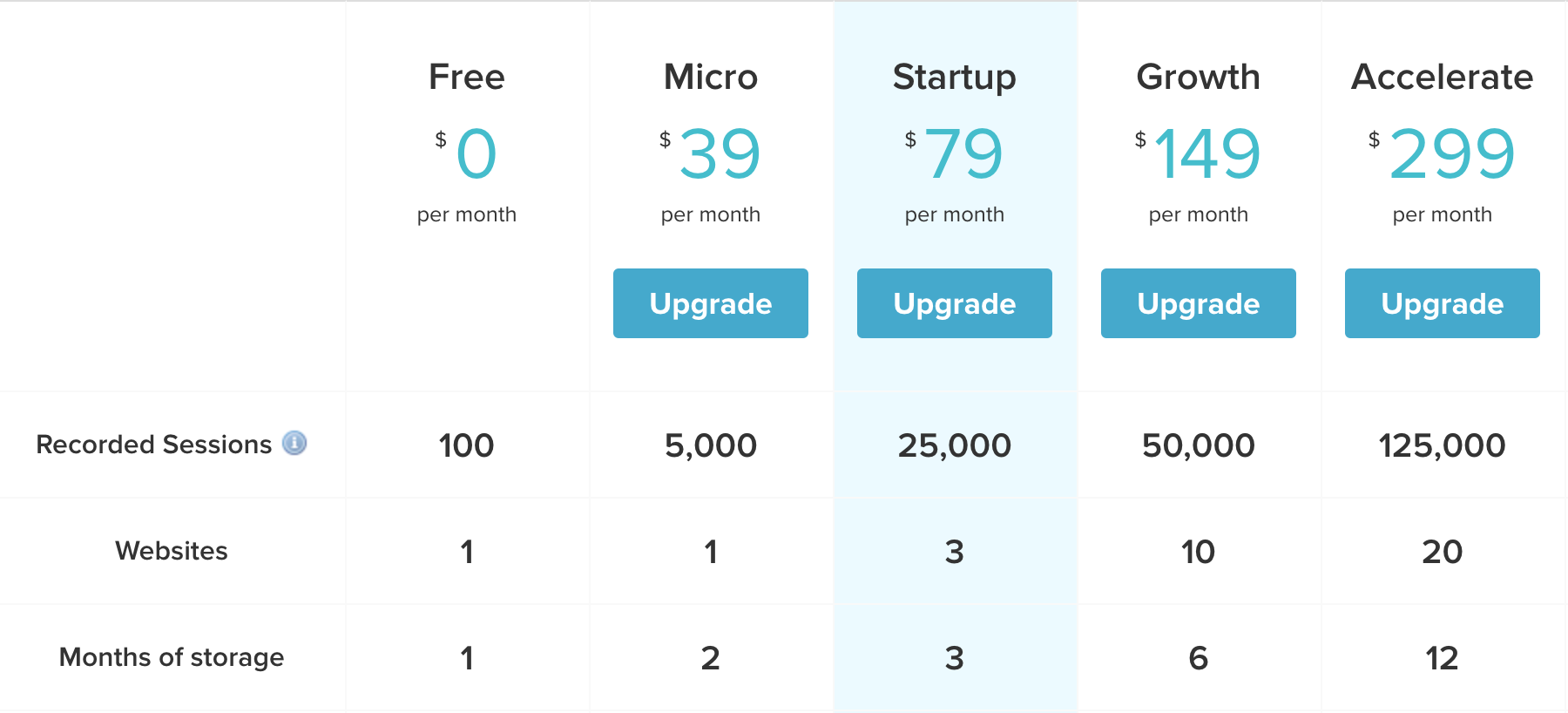 The new data retention policy is in effect immediately and gives you the ability to hold on to all your data for significantly longer, compare user behavior trends from different time periods, and observe the effects of long-term changes and improvements to your site.
We hope our new long-term retention policy is helpful! If you have any questions or feedback please feel free to reach out at hello@inspectlet.com
Click here for more information on data retention per plan.