We're incredibly excited to announce the release of the Inspectlet API!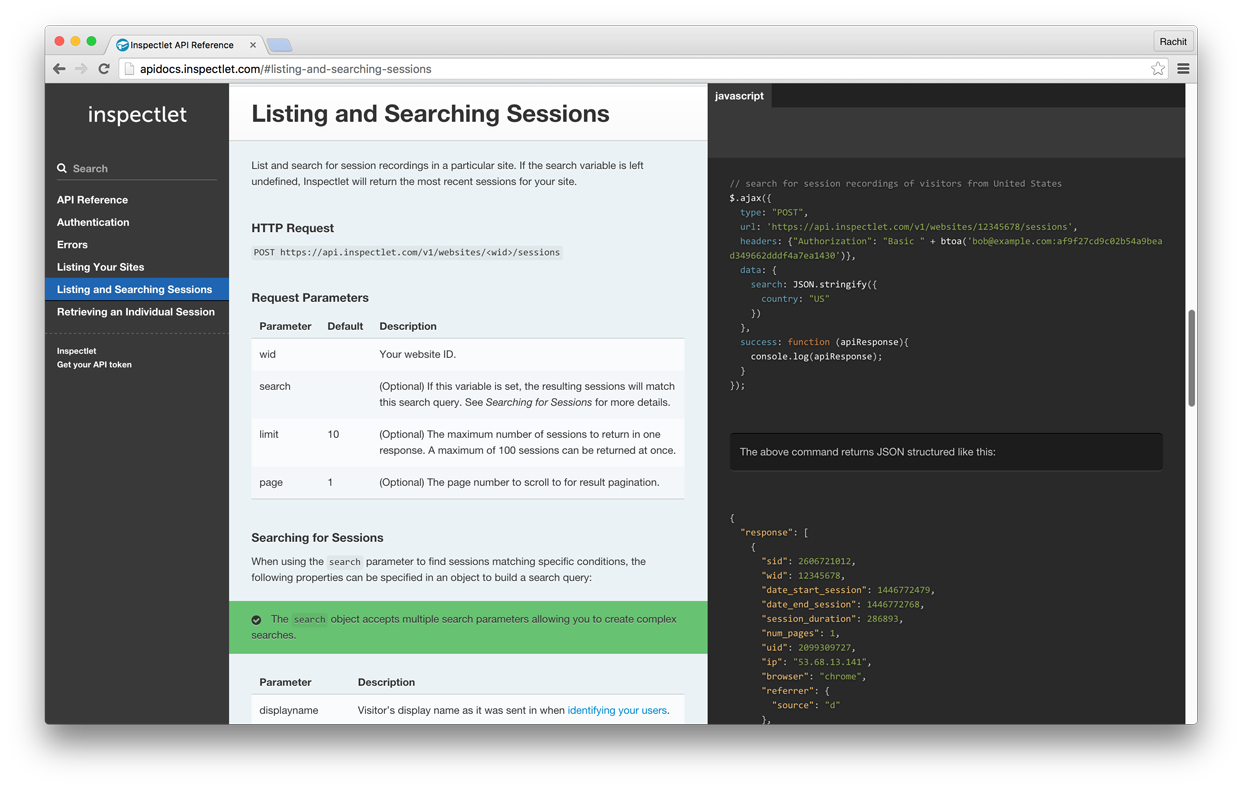 The Inspectlet API lets you retrieve and search your Inspectlet data via a JSON-based REST interface.
All requests to the API are signed with HTTP Basic Authentication, you just need an API token to get started. To get your API token, please login to your Inspectlet account and look under "API Credentials" on the Your Account page.
To learn more and get started, check out the full API documentation.
We'd love to hear about how you're using the API! If you have any questions or comments, please don't hesitate to get in touch with us at hello@inspectlet.com.